Christmas 2016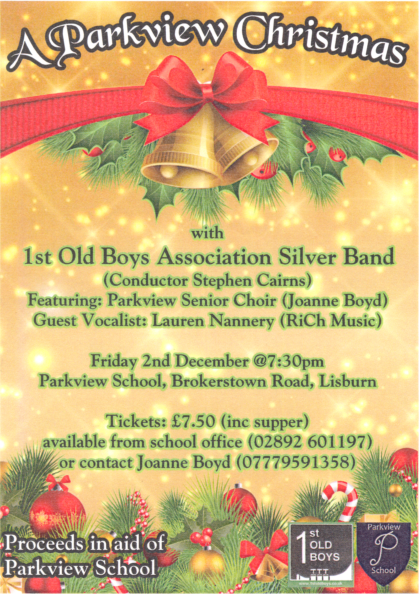 More info Soon
The Senior choir members won 1ST place Bangor International Choir Festival
WELL DONE!
The Parkview Junior Choir enjoyed a visit to Beechlawn School this morning along with the Junior choir from Brookfield School. We enjoyed a morning of singing and music with pieces sang by each of the three choirs. It was great fun meeting new friends, catching up with old ones, and even seeing some family members there!
Thanks to Caroline Harris the Music Coordinator from Beechlawn for hosting today's visit. Hoping it is the first of many opportunities for our school choirs to collaborate in the future!
Joanne Boyd Parkview Music Coordinator
The Senior Choir are taking part in the Bangor International Choir Festival again this year. We have won this prestigious award 4 years running and are excited to have the opportunity to be in with the chance again!
Parkview's Junior Choir has been invited to sing along with Beechlawn and Brookfield Special School at a event on Wednesday the 16th March 2016.
We are delighted to be involved and hope its the beginning of many opportunities to collaborate with other schools in our community.